If you are taking this 4 Days Weekday Classroom Training, you probably have some professional exposure to the duties of a project manager, or you may be considering embarking on a career in professional project management. Your ability as a project manager to demonstrate best practices in project management-both on the job and through professional certification is becoming the standard to compete in today's fast-paced and highly technical workplace. In this Training, you will apply the generally recognized practices of project management acknowledged by the Project Management Institute (PMI) to successfully manage projects.
PMP signifies that you speak and understand the global language of project management and connects you to a community of professionals, organizations, and experts worldwide.
The PMP Role Delineation states that candidates for the PMP certification:
Perform their duties under general supervision and are responsible for all aspects of the project for the life of the project
Lead and direct cross-functional teams to deliver projects within the constraints of schedule, budget, and scope
Demonstrate sufficient knowledge and experience to appropriately apply a methodology to projects that have reasonably well-defined requirements and deliverables
Project managers who have proven skills and experience can find exciting, high-visibility opportunities in a wide range of fields. This course is specially designed to provide you with the proven, practical body of project management knowledge and skills that you need to demonstrate project management mastery on the job. Additionally, this course can be a significant part of your preparation for the Project Management Professional (PMP) Certification Exam.
Its a one Training covering all the topics of PMP with Practical examples and case studies. Attendees will be asked to work on case studies during the training and also instructor will cover all the tips and tricks involved in clearing the PMP examination at the very first attempt. Our experienced instructors have trained and certified more than 1000+ PMP professionals from their training and are well known in the industry for their industry as well as teaching experience.
Snapshot of the 4-day PMP Classroom Training program:
Training Duration: 4-day (Weekday batch – 9 AM to 5 PM)
Course Agenda: Click here to download the day wise course agenda
Instructor Profile: Please visit the above link which has detailed instructor profile or ask our support team
What will you get from the training:
Upon successful completion of this course, students will be able to apply the generally recognized practices of project management acknowledged by the Project Management Institute (PMI) to successfully manage projects.
They will:
Get started with project management fundamentals / Learn why project get failed
Identify organizational influences and project life cycle / Improvement in Project/task management skill
Work with project management processes / Understand complete project life cycle

Initiate a project.
Plan a project / Plan for project time management / Plan project budget, quality, and communications / Plan for risk, procurements, and stakeholder management.
Execute a project.
Manage project work, scope, schedules, and cost / Control a project.
Close a project.

Learn best practice in the world to manage project
Complete understanding to manage a big project in PMP and Agile way
After this training, you will able to manage your client, team, and uncertainty in the project
Learn how to use the PMBOK® Guide to prepare for the examination.
Get guidelines on filling up the PMP® Application form
Workshop Benefits:
Tips and Tricks to clear the PMP exam
Downloadable workbooks, PDF-guides and study material
35 Contact hour certificate
Certificate of Participation from PreparationInfo
Complimentary Online Short Courses on "PMP&" and "PMP Certification&"
Complimentary Offerings:
The complimentary online course of PMP for 1 year
35 PDU's after completing the online course – For Exam Application
PMP Mock Test Practice Paper (Solved with Explanation – 500+ Questions)
24×7 Doubt Clearing via email from our subject matter expert till you clear your PMP Examination
Complimentary access to upcoming webinars on PMP by us.
Other Complimentary Online Short Courses on:
Introduction to Product Management
Introduction to Project Management Professional (PMP) Exam
PMP: How to Apply for PMP?
How to Prepare PMP® Exam in 10 Days
How To Pass PMP On Your First Try
Note: If you are not aware of the basics of PM principles then don't worry. We do provide a complimentary online complete Project Management course which will cover all the basic to intermediate level of understanding of the Project Management concepts. Students are recommended to complete the online course before attending our classroom training for the better understanding of the topics.
*Examination cost is not included in the training fee.
Training Content Overview:
Introduction to PMP® Course Certification
Project Management Framework
Project Management Processes
Project Integration Management
Project Scope Management
Project Time Management
Project Cost Management
Project Quality Management
Project Human Resource Management
Project Communications Management
Project Risk Management
Project Procurement Management
Project Stakeholder Management
Process Group View
Professional and social responsibility
Recap of entire PMP syllabus
Discussion on Tips, Tricks and best practices for PMP exam prep
Event Duration: 4 Full Days
Event Timing: 9 AM to 5 PM
Lunch and snacks are included in the training. (*conditions applied)
PMP Bootcamp includes:
4 days of instructor-led in-person classroom (guaranteed)
PMBOK 6th edition and RITA Mulachy 9th edition Soft Copy
PMI approved PMP study guide
5 Exam-based mock tests
Tips and Tricks by a certified instructor
Chapter end quizzes
100% pass guarantee
35 Contact hours certificate
Dedicated support by PMP certified staff
98.43% Success Rate
Why choose PreparationInfo?
Trusted by fortune 500 companies
The highest passing rate in the industry
High-quality course material
Supported by 200+ well-experienced instructors
24/7 dedicated support
Highly experienced management from the training industry
End to end feedback system to support your learning proces
PREPARATIONINFO
has Served Clients from Fortune 500 companies including: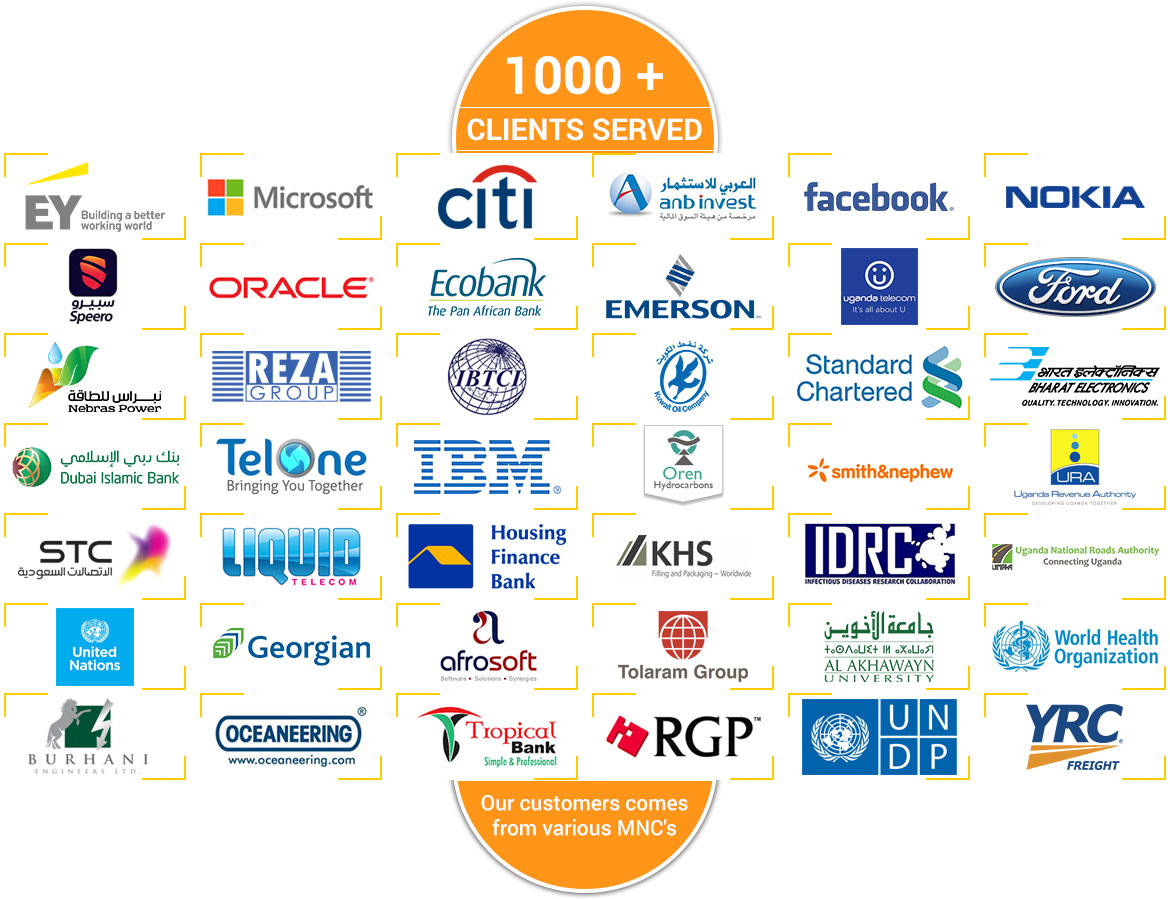 Please Note: Per Batch only 10 seats are allowed and we reserve seats based on first come first serve basis. Please contact support team before registering for the training to check the seat availability.
Support Team
PreparationInfo – Providing World Class Learning Solutions!
WhatsApp: +1-929-314-8341 | Call: +1-315-633-4440
#Project #PMP #PMPExam #ProjectManagementProfessional #Operations #Quality #ProjectScope #ProjectInitiation #PMI #RitaMulcahy #PMPExamPrep #PreparationInfo #Training #Workshop #Bootcamp #Session